NH Foundations
Current version: v0.1
DISCLAIMER:
I'm not responsible if this GRF eats your savegame or blows your computer up. Please back up your files before use.
Description
A replacement for the default OpenTTD foundation graphics, meant to imitate rusty tin roof plates. I've seen these in use as foundations/retainer walls in building sites. This GRF includes both replacements for the OpenTTD foundations and the TTD foundations.
Update 18/06/08:
DOS palette was incorrect. Archive should now contain a fixed version.
Screenshots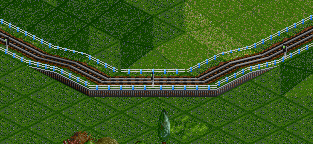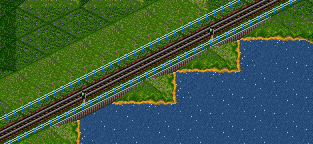 Download
Contact
If you have questions/feedback or want to report a bug, please PM me (Nivlheim) on tt-forums.net or mail me at feedback[at]nugitz.com .
Site and GRF are ©Copyright Nivlheim 2008