NH Train depot
Current version: v0.1
DISCLAIMER:
I'm not responsible if this GRF eats your savegame or blows your computer up. Please back up your files before use.
Description
Replacement graphics for the TTD train depot.
Screenshots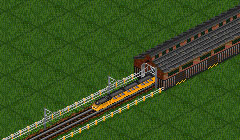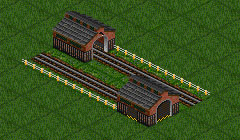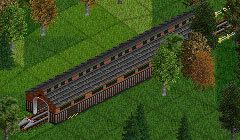 Download
Contact
If you have questions/feedback or want to report a bug, please PM me (Nivlheim) on tt-forums.net or mail me at feedback[at]nugitz.com .
Site and GRFs are ©Copyright Nivlheim 2008